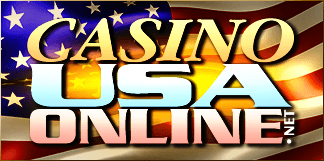 Online Poker Versus Land-Based Casino Games
Brick-and-mortar venues that hold poker games, like those found in casinos and rooms set aside specifically for the purpose, may well prove very intimidating for new players, and these places to play are also often situated in out of the way locations as well. Further, traditional land-based casinos are not very keen on this particular card game, since it is more difficult for them to make a profit from these games than it is with the other types of real money entertainment they are able to offer.
OUR TOP MOBILE POKER ROOMS
Though the time charge, or rake, that the traditional casinos have in place is often quite high, the costs of maintaining and running a dedicated poker room are much higher. It is far more expedient for land-based casinos to remove these rooms that they may have in place and replace them with rows and rows of slots machines, since the latter are by far the biggest money-spinners as far as any type of gambling is concerned.
Online casinos, contrastingly, are incredibly cost-effective since they require very small overheads in order to run. Adding a poker table does not take up any room that could more profitably be given to other types of games, since all of the space online real-time casinos take up is virtual, and they are able to not only provide a wide array of variations, but can allow American players to participate in games for very low stakes too, often as low as one or two pennies, and even provide access to poker free roll tournaments, events which require no entry fee, which serve to attract both beginners and persons who do not have a fortune to lose.
Further Benefits of Online Play
There are many features that online casino operators have put in place in order to not only entice new players, but hold on to the ones they have already got as well. The most common of these is probably the satellite tournament, by which the winners are able to gain entrance into tournaments, which take place in land-based venues. In fact, it was through one of these types of tournaments that Chris Moneymaker, the player from Atlanta, Georgia, shot to stardom after winning the 2003 World Series of Poker event thanks to an entry granted by means of online play!
Deciding Where to Play
There is a vast amount of poker rooms available to American players who are exploring their online options, and, although this is very good news in terms of the level of choice it affords players, as well as the bonuses and rewards these virtual venues are compelled to make available in order to make sure their memberships remain high, it can become a less than positive experience when trying to make a decision on where to start playing. Due to the ever-present threat of fly-by-night operations and the prevalence of Internet fraud, you simply cannot be too careful when it comes to playing real money games online. US casino online has done all the dirty work for you however, and, as long as you stick to the places to play we recommend you can confidently put your focus on the game in front of you rather than worrying that you have somehow compromised your online safety. Enjoy stress-free online play with CasinoUSAonline.net's recommendations and start winning!