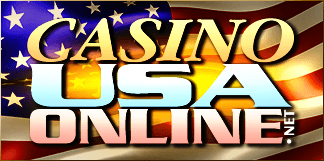 Sic Bo for American Online Casinos
Sic bo is a game very similar to the wildly popular craps, with some minor adjustments that set it apart. Luckily for inexperienced players, there is a wide array of first-rate US casinos online that allow for free play for this great game, allowing novices to learn the rules as they play with no risk to their own wallets.
Sic bo is also sometimes referred to as dai siu or tai sai, and originates from Asia, where it widely enjoyed at various online and land-based casinos. American players enjoy it too, as is evidenced from the fact that some of the biggest brick and mortar casinos in Las Vegas and Atlantic City make it available, but luckily you do not have to be near either of these gambling hotspots in order to take advantage of the online versions of it!
The simplicity of both the rules and game play of this game is what makes it such a popular option with American players and their counterparts around the world, and the excitement of waiting for the dice roll totals to be revealed is hard to beat! The game makes use of a table-layout and three dice, and bets are made as to how the dice land and which numbers they reveal.
Sic Bo Betting Options and Payouts
If you had assumed that, due to the fact that the premise of the game is so simple the betting options would be limited, you would be sorely mistaken! There is a wonderful array of different wagers that players are able to make, two of which are outlined here. While there are others available at some casinos and during some variations of sic bo, the ones outlined here will generally be available at all.
The most prevalent sic bo wager is known as the big and small, and refers to bets made on the dice totaling either a group of numbers known as big, those from 11 to 17, or those known as small, between four and ten. Payouts for these bets are even money, but if a triple is rolled your money will be forfeit.
You can also make a bet as to whether the total of the three dice will be an even or odd number, similar to the wager like this for roulette. A loss will still be incurred if a triple is rolled, but an even money payout is awarded if your guess proves to be correct.
Deciding Where to Play Sic Bo
CasinoUSAonline.net is the only resource you need when it comes to online and mobile gambling in the United States of America and our experts have exhaustively rated and reviewed each of the recommendations we provide on our site. We provide you with only licensed, regulated places to play that will have your protection as their highest priority and make sure that you are able to access the very best sic bo, craps and online slots games available to US players! Start having fun with CasinoUSAonline.net!